Matrimonial Profile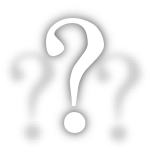 Manraj Kaur Namdhari
Gotra:
(F)Matharu, (M)Rainu
Occupation:
Educator(School Principal)
Qualification:
M.A.(Edu) B.Ed.
Other important details:
Separated approx 10 years ago with NO child.We are three sisters and a younger brother(yet to marry).All well educated and settled.Hobbies beside my profession include cooking, little stitching, Interior design,visiting places ,listening to gurbani, going for drive ...
Location:
Tarn Taran, Punjab, India
Preferred Education:
Graduation/Post Graduation
Preferred Occupation:
Job
Preferred Range of Age:
38-40 years
Preferred Range of Height:
160-163 cm
Preferred Residential Area:
Within Punjab/North India
Other Preferrences:
Abroad in rare case. Preferably Namdhari Gur Sikh family with simple living ,high thinking.