Matrimonial Profile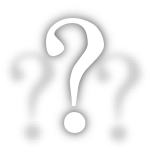 Lakhvinder Singh Sokhi
Gotra:
(F)Sokhi, (M)Rayat
Other important details:
Hi myself Lakhvinder Sokhi belong from Delhi. Doing job in pvt. Firm. We are 6 member in family my dad mom elder brother his wife his daughter & me. We are upper class middle family. I'm looking partner who corporate with any situations with me n my family & should b loyal. I have minor defect in my left leg. But I doing a lots of work like common people does. Love to. Listen songs net surfing and enjoy with friends company.
Location:
New Delhi, Delhi, India
Preferred Range of Age:
26-33
Preferred Residential Area:
Any
Other Preferrences:
A girl who can corporate in any situation understanding the relationship of marriage. It's does not matter what she is or have done before marriage. Important thing is after marriage should loyal honest and active.