Matrimonial Profile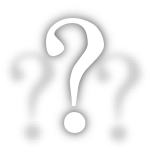 Hardeep Singh
Other important details:
Originally from Lucknow. I live with my parents. My father retired as a senior manager from HAL(Hindustan Aeronautics Limited) and my mother is a homemaker. Presently running my own business of Computer Maintenance in Lucknow. I love to visit different places and love meeting people from different cultures and background.
Location:
Lucknow, UTTAR PRADESH, India
Preferred Education:
Graduate
Preferred Occupation:
Job
Preferred Range of Age:
26-31
Preferred Range of Height:
155-180
Preferred Residential Area:
Any
Other Preferrences:
I'm looking for a girl who should be humble and lead a frugal life.