Matrimonial Profile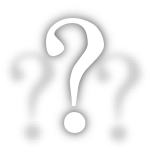 Gotra:
(F)Sehmi, (M)Hanspal
Occupation:
Computer Teacher
Other important details:
2 younger siblings,Father and mother. Punjabi,English and Hindi.
Location:
Amritsar, Punjab, India
Preferred Education:
Well educated
Preferred Occupation:
Business
Preferred Range of Age:
27-32
Preferred Range of Height:
180cm
Preferred Residential Area:
India Or Abroad
Other Preferrences:
Good in behaviour,wisdom and honest.