Matrimonial Profile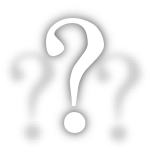 Hakum Singh Namdhari
Gotra:
(F)Matharu, (M)Rainu
Occupation:
Own business in partnership
Other important details:
I belong to a Namdhari Family based at Gwalior (Madhya Pradesh). I have three elder sisters who are married and I am the youngest in my family. One of my sister is working as Principal in a reputed school of Punjab whereas other two sisters are happily married in Gwalior itself.We have a nuclear family but live jointly with Uncle ji(My Father's brother who is M B B S Doctor in Medicine) My hobbies are...Working ,Enjoying with family &friends,Visiting different places and tasting variety of foods,Playing Cricket.
Location:
GWALIOR, Madhya Pradesh, India
Preferred Education:
Graduation/Post Graduation
Preferred Occupation:
Job
Preferred Range of Age:
26-29
Preferred Range of Height:
160-180
Preferred Residential Area:
Punjab,Chandigarh,North India
Other Preferrences:
A respectable Namdhari girl who is open minded yet down to earth is preferred who can go along along with me and my family ..Working /Business oriented girl who can manage family as well.