Matrimonial Profile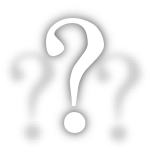 Amandeep Singh Singh
Gotra:
(F)Bhuii, (M)Wareya
Occupation:
INDIGO AIRLINE IN AVIATION
Other important details:
I come from an upper middle class family. The most important thing in my life is religious believes, moral values & respect for elders. I am modern thinker but also believe in good values given by our ancestors. I love trekking, going on trips with friends, listening music & watching latest movies.
Location:
New Delhi, Delhi, India
Phone no:
9811763692, 9873182231
Preferred Education:
Graduate
Preferred Range of Age:
Age under 22-28
Preferred Range of Height:
5'0 to 5'4"
Preferred Residential Area:
Delhi NCR, Chandighar, Ludhiyana
Other Preferrences:
Looking for Namdhari girl