Matrimonial Profile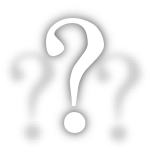 Udeyveer Singh Chawla
Gotra:
(F)Chawla, (M)Khungar
Occupation:
Application Engineer
Other important details:
5 members in family. Mom, dad, 1 elder sister (married), 1 younger sister and me.
Location:
Ludhiana, Punjab, India
Phone no:
7526828410, 7814693321
Preferred Education:
Graduate
Preferred Occupation:
Job
Preferred Range of Age:
22 - 28 yrs
Preferred Range of Height:
150 - 170 cm
Preferred Residential Area:
India
Other Preferrences:
Need a girl who happily stay with family members. And understand the responsibility. And do job after marriage.