Matrimonial Profile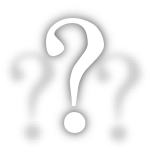 Gurleen Kaur
Gotra:
(F)Athwal, (M)Nijjar
Qualification:
7 Bands IELTS
Other important details:
The family has four members which includes father, mother, brother and sister itself. The girl has completed her 12th medical in CBSE and got 7 bands in IELTS. The major hobbies of girl are naam simran, gurbani and spirituality etc. The guy must be nice enough to understand every situation. The family should be nice, vegetarian and understanding.
Location:
Dera Baba Nanak, Punjab, India
Preferred Education:
12th or above
Preferred Occupation:
Job
Preferred Range of Age:
22-23
Preferred Range of Height:
170
Preferred Residential Area:
Punjab
Other Preferrences:
Preference will be given to namdhari jatt sikh with nice family. The guy must be of spiritual thinking. The boy must follow up all the expenses for visa.