Matrimonial Profile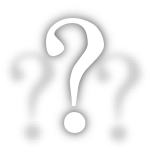 Jawand Singh Bhogal
Gotra:
(F)Bhogal, (M)Manku
Occupation:
Graphics and Web Designer
Other important details:
Hey I am from Nawanshahr Punjab but currently doing job in the Mohali, Punjab. In my family we are 4 members: father, mother, elder sister and me. My father is a shopkeeper and my mother is housewife. My sister is doing master's in psychology and doing job in Mohali as well. My hobbies are cooking and cycling and badminton is my favorite sport.
Location:
Nawanshahr, Punjab, India
Preferred Occupation:
Job
Preferred Range of Age:
19-24
Preferred Range of Height:
Any
Preferred Residential Area:
Anywhere
Other Preferrences:
Looking for a nice girl. Nothing matter working girl or homemaker. Also no matter of caste. Just a nice girl.